RECRUITING IN THE AGE OF GOOGLIZATION
It's time for every business to "get its SHIFT together" and get a grip on reality.
This is the keynote presentation that got it all started!
The future came too fast for HR. Routine, every day events are quickly taking on a very futuristic route. Things that seemed impossible are now mainstream. Talent acquisition is no exception and yet many organizations continue to recruit like it was 1970. Consequently, top talent just "swipes left" in a mind-numbing fashion. To win the race for talent, every expert agrees the future of HR depends on its ability to deliver an awesome candidate experience, from your career site to the job offer. During this presentation Recruiting in the Age of Googlization author/speaker Ira S Wolfe will guide you on a candidate's job search, share modern candidate decision behaviors, and provide tips and insights on how to align recruitment with candidates, and ultimately convert more qualified job seekers to new hires.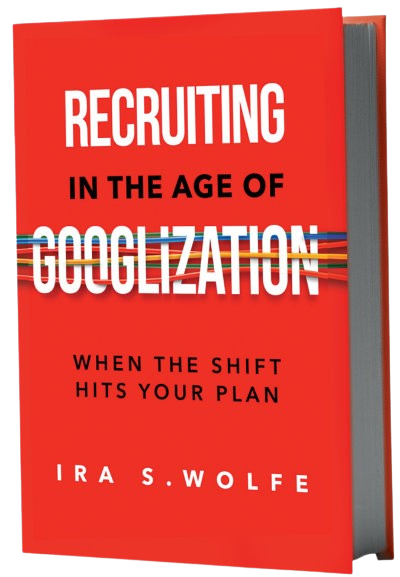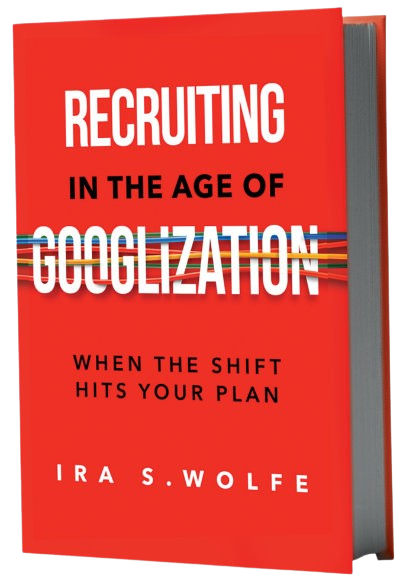 The Perfect Presentation For
Executives and business owners